The search for your perfect light is heating up. In today's market for lights you may find yourself scratching your head at the many options you can choose from. In our Guide below we will go over the 3 main types of lights you will see in your search and help you ultimately decide on your preference. These 3 main types of lights will be broken down for you and help get you more comfortable in choosing the best fit for your driving style.
---
The most common bulb in today's cars, trucks, and semis is the Halogen bulb. Halogen bulbs use a Tungsten Filament similar to what you may find in your everyday household incandescent bulb. The difference in your household incandescent bulb and the Halogen bulb is the bubble of Halogen Gas inside of the headlight bulb. This gas increases performance and longevity of your light giving you the most common option among car designers. The life expectancy among these bulbs is around 500-1000 hours. One of our most commonly purchased bulbs is the 9007 halogen bulb 100/80W. You can expect a plethora of color and Kelvin ratings to choose from on these lights. Anything from your normal light output to a high kelvin rating purple tinted light that can compete with the best of them on light output.
---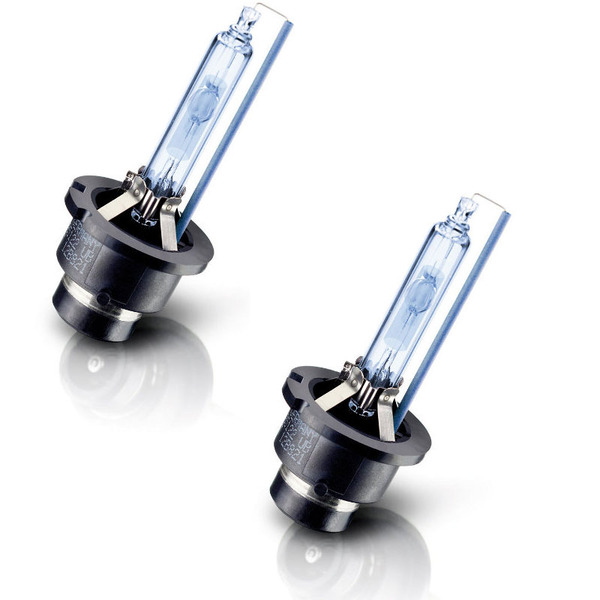 A newer more high end bulb type seen on the road today is the HID or High Intensity Discharge headlights. HID Bulbs normally come as a plug and play kit including ballasts and bulbs. These kits allow you to install HID bulbs in your vehicle even if it was not equipped with them from factory. These Headlight are known for superior brightness equaling around 2-3 times the light output of Halogen bulbs. Many high end automakers such as Lexus, Audi, BMW, Range Rover have been featuring HID lights in their line of vehicles giving the owner the upper hand on other drivers. HID bulbs require less energy to operate and average around 35 watts of power to run. The average life of HID bulbs are around 2000 hours. The light accompanied by HID bulbs is described as a cool white glow with blue tinge. This is caused by Xenon gas inside the light which enables zero flickering when turned on. Though these lights are bright, maximum brightness can take up to a minute to be reached when turned on due to the gas makeup of these bulbs. Overall HID Bulbs will light up your path and keep you seeing everything you come across while out on the road.
---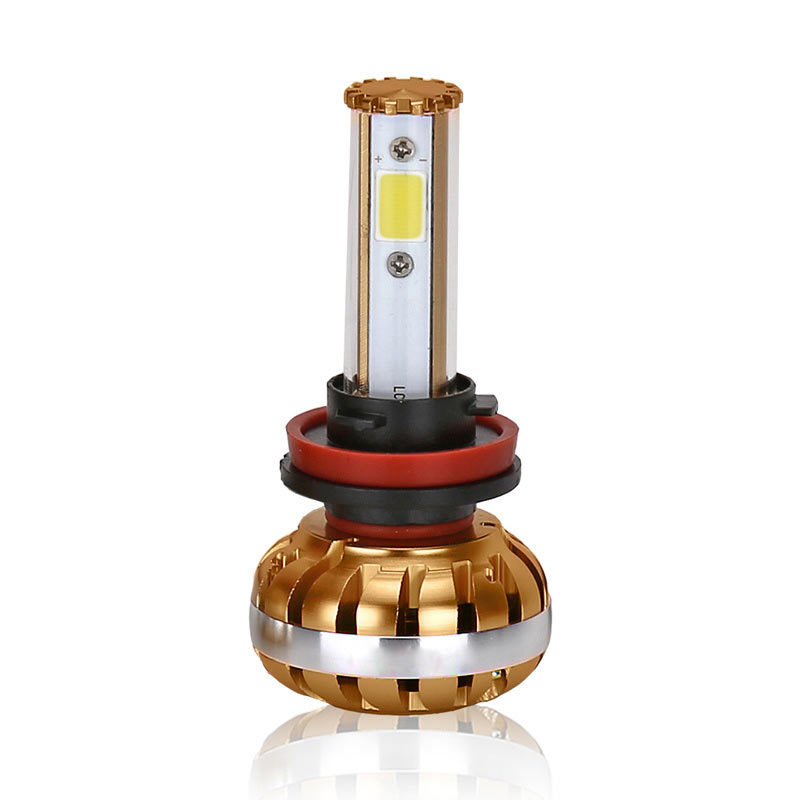 Last but certainly not least is the LED bulb. While yes LED bulbs have been around for a long time, please do not be confused when I say the evolution of LED bulbs has come a long way. The main focus point when choosing an LED bulb is the efficiency that these bulbs offer. They offer 15,000 hours of life, virtually no heat waste, and a bright LED diode makeup that has been proven to be a frontrunner in the headlight market for years to come. LED bulbs directly transfer energy to light output with minimal heat to no heat output. While LED's may be leading the way they do still fall slightly short to brightness when compared to HID bulbs in most cases. Though this may have you scratching your head please know that most LED bulbs are brighter than your standard Halogen bulbs offering a great choice for a headlamp. Like HID's, LED's come as a kit and typically include ballasts, bulbs and fans built into the back of the bulb housing. One of our most popular 4" x 6" LED Headlights that fits a variety of makes such as Peterbilt, Kenworth, Freightliner and Western Star can be found here. These kits allow your vehicle to run LED headlight bulbs efficiently by converting your normal operating wattage to the proper wattage for operation of the LED bulbs. As technology continues to improve expect even longer

Shop all of our Headlights