Valley Chrome Bumpers at Raney's Truck Parts
We're always on the lookout for new ways to get professional drivers and owner-operators more chrome for less of their hard-earned cash here at Raney's Truck Parts, so when it comes time for you to choose a new aftermarket bumper it's right there in the name with 12% off Valley Chrome Plating bumpers from August 1st through the 31st! Celebrating more than 60 years of proven experience with chrome manufacturing here in the USA, Valley Chrome bumpers are guaranteed to be a perfect fit on just about any modern rig. It's not just the latest trucks, either. They're still putting out high-quality replacements with improved aerodynamics and reduced net weight for classic models all across the country!
And we're not the only ones singing their praises! These awesome bumpers have recently been featured on a Kenworth build from West Coast Customs! That's no surprise considering the incredible number of mounting add-ons, LEDs, and light/tow cutouts available for these setups; Valley Chrome even has custom laser-cut text with hidden lightboxes to illuminate every silver curve on your newest show-stopping truck!
Trust us: if there's a way to expertly shape metal so that whatever you're driving looks even better than ever before, Valley Chrome has tried it, tested it, and already has you covered with twenty custom options for it too— but that's enough talking from us, let's take a closer look at some of the awesome kinds of bumpers we're putting under the spotlight with this latest promotion…

Freightliner Cascadia Replacement Bumper (2018 & Older)
A lot of the time, drivers are just looking for a replacement that matches what they had before. Something lightweight, aerodynamic, and able to fit their current mounting setup without a bunch of modifications or costly labor charges. While Valley Chrome might be incredible at the custom work they do, their OEM replacements are more than strong enough to offer any professional driver a reliable alternative to the factory option— especially for popular models that have had their production discontinued in recent years. This Freightliner Cascadia bumper is a perfect fit for models with their older body style, and Valley Chrome is far from just a Freightliner supplier; you'll find plenty of Kenworth bumpers, International bumpers, and compatible Peterbilt bumpers in our selection too.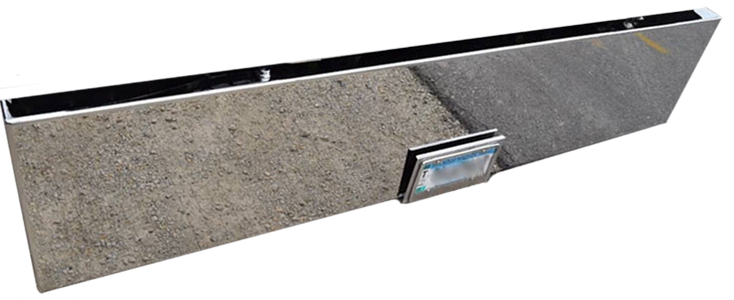 Blind-Mount Boxed End Bumper
Following with a reliable and flexible option in a classic cut, this blind-mount bumper features near universal fitment with popular makes and models. All of the bracketing and mounting is hidden from view, giving you a clean, sharp look that acts like a mirror for the road ahead without any special modifications necessary for your frame. These bumpers have been one of our most consistently popular options for all compatible makes and models for good reason. It's hard to argue with a sleek, seamless appearance and an awesome chrome finish. A lot of that appeal is in the versatility, and no matter whether you see this minimalist look as the perfect endpoint or just the start of an extensive project, we're sure that Valley Chrome has a bumper that fits your particular rig's style.
Custom "American Eagle" Blind-Mount Bumper
The American Eagle bumper adds a twist on our blind-mount option with curved edges, and it's a perfect example of the kind of amazing custom work that Valley Chrome does with steel bumpers every day! Featuring the same direct fitment for more than a dozen different Freightliner, Kenworth, and Peterbilt models, this blind-mount bumper floats in front of your tires and offers thirty dual-revolution LEDs in your choice of two hot-swappable colors. Even if the square look isn't your style, these light cutouts, LEDs and a compatible wiring harness are simple to add to just about anything else you could imagine. We've got way more than just boxed bumpers and OEM replacements from Valley Chrome Plating!
---
This sale is a great opportunity to get a closer look at Valley Chrome bumpers for yourself, and we'd love to hear exactly how they're working on your truck. Shoot us an email at cs@raneys.com with any questions, photos, stories, or just to say "hey!" We'll get back to you ASAP! Meanwhile, if you're curious about our entire inventory of Valley Chrome Plating products for other models such as International, Mack, Volvo, Western Star and much more, you can give us a call at our toll-free number 1-888-888-7990, or check them out at the link below!
Valley Chrome Plating at Raney's!
Recent Posts
How are you supposed to buy a train horn for your semi truck if you have no idea what it sounds l …